About the Teachers
Bianca Locatelli (Italy) & Nils Andrén (Sweden)
Nils Andrén has now been dancing for about 10 years. He has throughout his career been constantly competing in various dances such as: Boogie Woogie, Salsa, Lindy Hop and the Swedish bugg. During several years of dancing he has acquired numerous of podium placements on competitions all around the world in Lindy Hop and Boogie Woogie. One of his most recent achievement was the first place in the Advanced Lindy Hop Couples Division in addition to a second place in the Advanced Lindy Hop Classic Showcase Division with his dance partner Bianca Locatelli at the European Swing Dance Championship this years.

Bianca Locatelli started dancing at the age of six and tried a lot of dance styles from ballet to street dancing. Though, she got stuck in swing dancing, her biggest passion. She has been competing several years internationally and in Italy in Boogie Woogie, where she won the Italian championship several times in the junior category. Nowadays she's competing, social dancing and teaching Boogie Woogie and Lindy Hop with her dance partner Nils Andrén in Sweden and around the world. They have been dancing together as a couple since 2013, the year Bianca moved officially from Italy to Sweden. Bianca recently received the EuroStar Award which was given to her for showing talent and potential and for having exemplified the spirit of the dance during the European Swing Dance Championships. Bianca thinks that music is one of the most inspiring factors for her dancing, she enjoys social dancing and watch people dancing and having fun.


Nils and Bianca's core values of teaching are to make their students reach their full potential as dancers and having fun doing it.
Isabelle Jaschke (Germany) & Eran Tobi (Israel/Germany)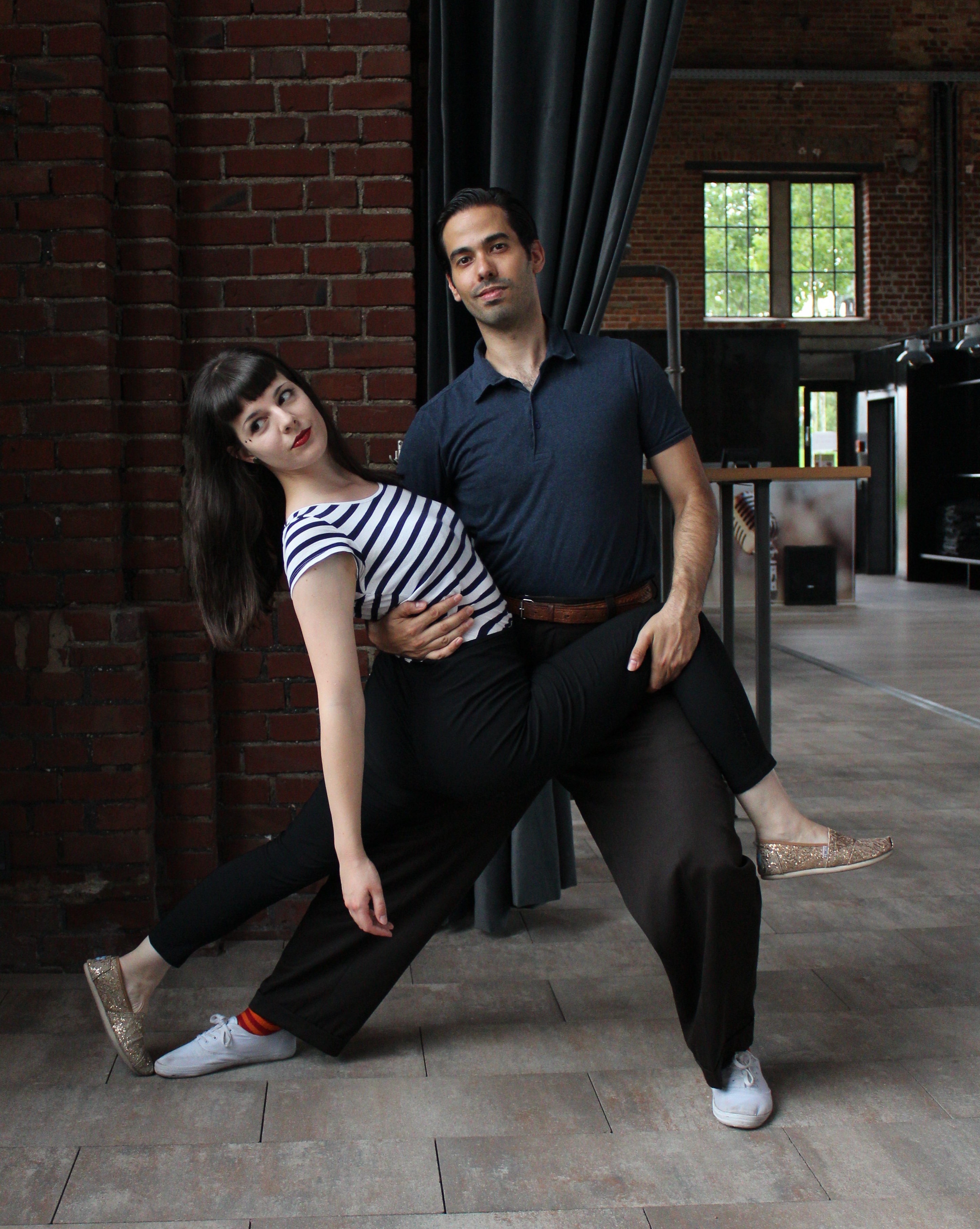 After discovering Swing in 2007, Eran spent almost all of his time to travel, dance and spread the spirit of Lindy Hop Balboa & co. in Israel. He is one of the co-founder of Holy Lindy Land - one of the most successful swing dance schools of our time. His passion for the dance and teaching it lead him in 2013 to Berlin, from where he could expend his love for the dance onto the world. Eran has won multiple competitions in Lindy Hop, Balboa and Blues at different events, e.g. at the International Lindy Hop Championships, Lindy On The Rocks, Berlin Blues Explosion, Camp Hollywood and the European Swing Dance Championships.

Isabelle got hooked on Swing dance from the first time seeing it and when she had to move to a new city, she decided where to go depending on the supply of Swing dance classes where she could learn the dance. It didn't take long and she took the dance floors in Freiburg on storm. She never missed an opportunity to soak as much as possible on local and international dance knowledge or to try something new. The dance school became her second home and Isabelle was on all Lindy Hop, Balboa and Blues dance floors in Freiburg and around.
Eran and Isabelle believe that the quality of movement is a very important component of couple dancing. They teach complex movements by means of examples from everyday life and with a lot of humor, so that everybody can apply them easily. You will notice that behind Eran's soft smile and Isabelle's sometimes strict look, there is a preserving couple, which won't give up until everybody understands the move.