Parties
WELCOME PARTY Let's Jump into September
Friday, September 13th 2019
The dance floor needs some "warming up" before our fun & inspiring weekend of Lindy craziness, so toss on your dance shoes and come and show us some of your favorite moves! ;)

Location: LindyPott Studio 1
Time: 21:00 - 01:00
Entry: 8 EUR (Free for registered workshop participants) or get TWO PARTIES for the PARTY PASS price of 20 EUR
SATURDAY NIGHT PARTY The Big Jump with Nina's Rusty Horns
Saturday, September 14th 2019
The Saturday Night Party of September Jump 2019 - THE BIG JUMP - will be the BLAST of the weekender! The live music will be provided by Nina's Rusty Horns - one of our local bands specialised in New Orleans Jazz!
Nina's Rusty Horns have devoted themselves to the early New Orleans' jazz with all its dirty and charming grooves.They play old forgotten tunes by Blues queens like Bessie Smith, Georgia White or Memphis Minnie: this original, pulsing dance music, which heated the bars in the past and nowadays. The band rediscovers constantly rare songs and presents them with a lot of love. The range of Nina's Rusty Horns is wide - from Swing to some earlier Rock'n'Roll tunes. Their repertoire consists of a lot of classic songs for dancers and multiple grounded pieces that always tell a good story. Sometimes even a German song can find its way into their gigs and can feel at home.
Nina Lentföhr - vocals
Thimo Niesterok - trompet & cornet
Clemens Gottwald - trombone
Peter Kowal - guitar & banjo
Martin Henger - guitar
Andi Jansen - sousaphone
Johannes Pfingsten - drums & washboard
So put your nicest suits and dresses, people, and let's party!
Location: LindyPott Studio 1
Time: 21:00 - 2:00
Entry: 15 EUR or get TWO PARTIES for the PARTY PASS price of 20 EUR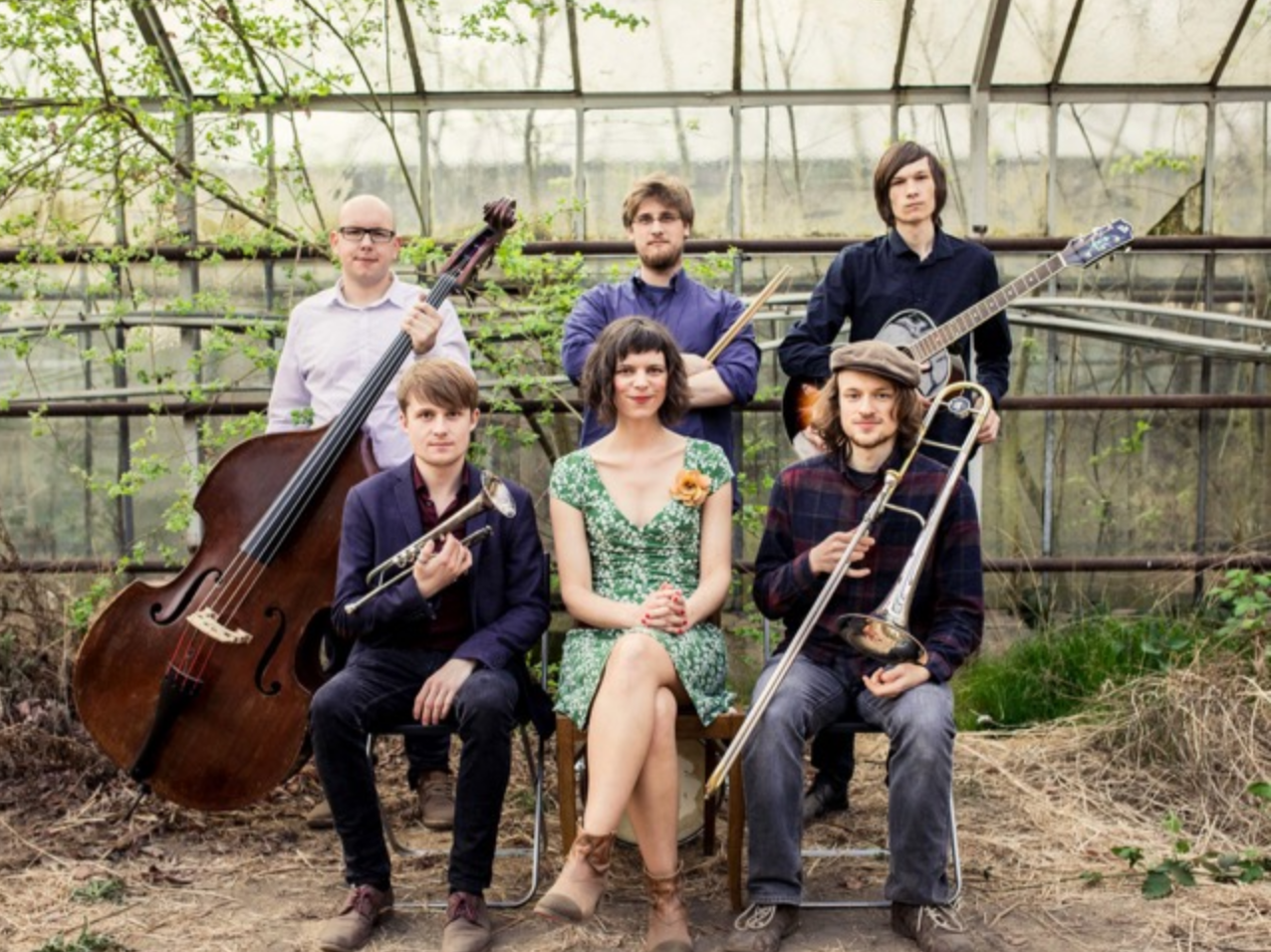 Party Tickets / Party Pass