Schedule & Prices // June 10th - 12th 2022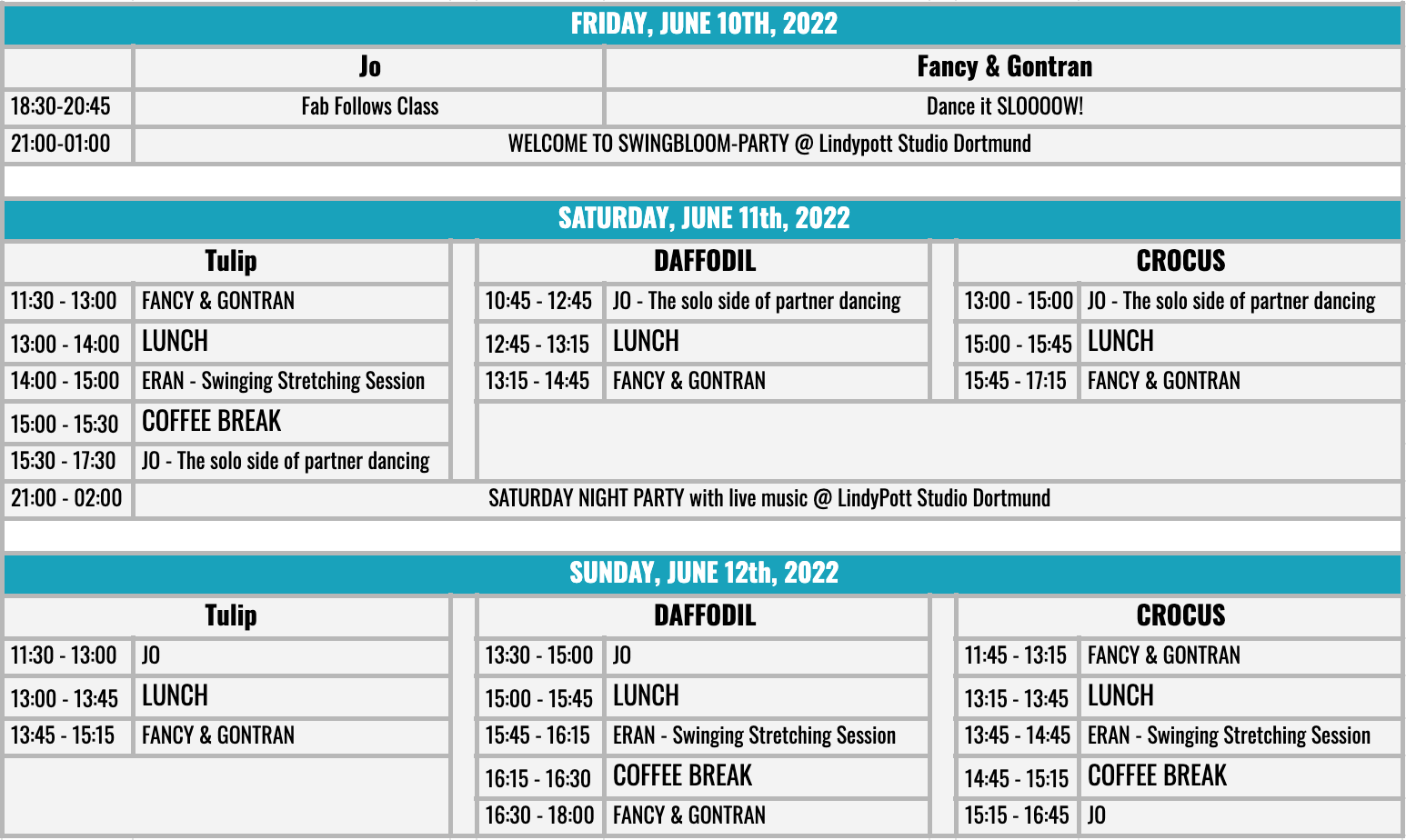 *Please notice that classes start and end at different times for each level
**Before registration please check our level descriptions
Prices
FRIDAY SPECIAL
You can choose one of the two topics offered by our amazing teachers
- 2 hours of classes -
65 EUR including both parties on Friday and Saturday
WEEKENDER LINDY HOP
One Level on Saturday & Sunday
- up to 7.5 hours of classes -
150 EUR including both parties on Friday and Saturday
You may book ONE Friday Special + ONE Weekender Level.
FRIDAY SPECIAL + WEEKENDER LINDY HOP Package Price
- up to 9.5 hours of classes -
180 EUR including both parties on Friday and Saturday

All prices are per person.
The room distribution is subject to change. The final room distribution for the classes will be available in the week before the workshop.

Due to corona restrictions, we will only be able to decide at a later point in time whether there will be party passes available.