About the Teachers
Sandy Lewis (USA/Spain) & Martí Gasool (Spain)
Sandy Lewis was born and raised in south Louisiana dancing to Cajun and Zydeco music. After moving to Barcelona she began swing dancing and immediately fell in love with collegiate shag. Besides shag, you can find her dancing balboa, boogie and even a little bit of blues all around the world.
Martí Gasol can be found climbing mountains, skiing and dancing swing on the dance floors around Europe and beyond. He's an avid boogie dancer and award-winning lindy hopper.
Sandy and Martí united as partners in their passion for collegiate shag just two short years ago and they have been trotting the globe and teaching the dance in cities such as Copenhagen, Hamburg and now Warsaw!
They are both founding members of the Barcelona Shag Society, which aims to bring collegiate shag dance and culture to the forefront of Barcelona's dance scene.
These two crazy kids love to show off their skills in energetic choreos and keep it fun. Their classes focus on technique and musicality, and they work harder every day to bring shag to their students.
Collegiate Shag Awards:
2nd place Jack & Jill – Warsaw Collegiate Shag Festival 2016
2nd Place Strictly Shag – Warsaw Collegiate Shag Festival 2016
1st Place Strictly Shag – Matadepera Swing Weekend 2016
Eglė Nemickaitė (Lithuania) & Arnas Razgūnas (Lithuania)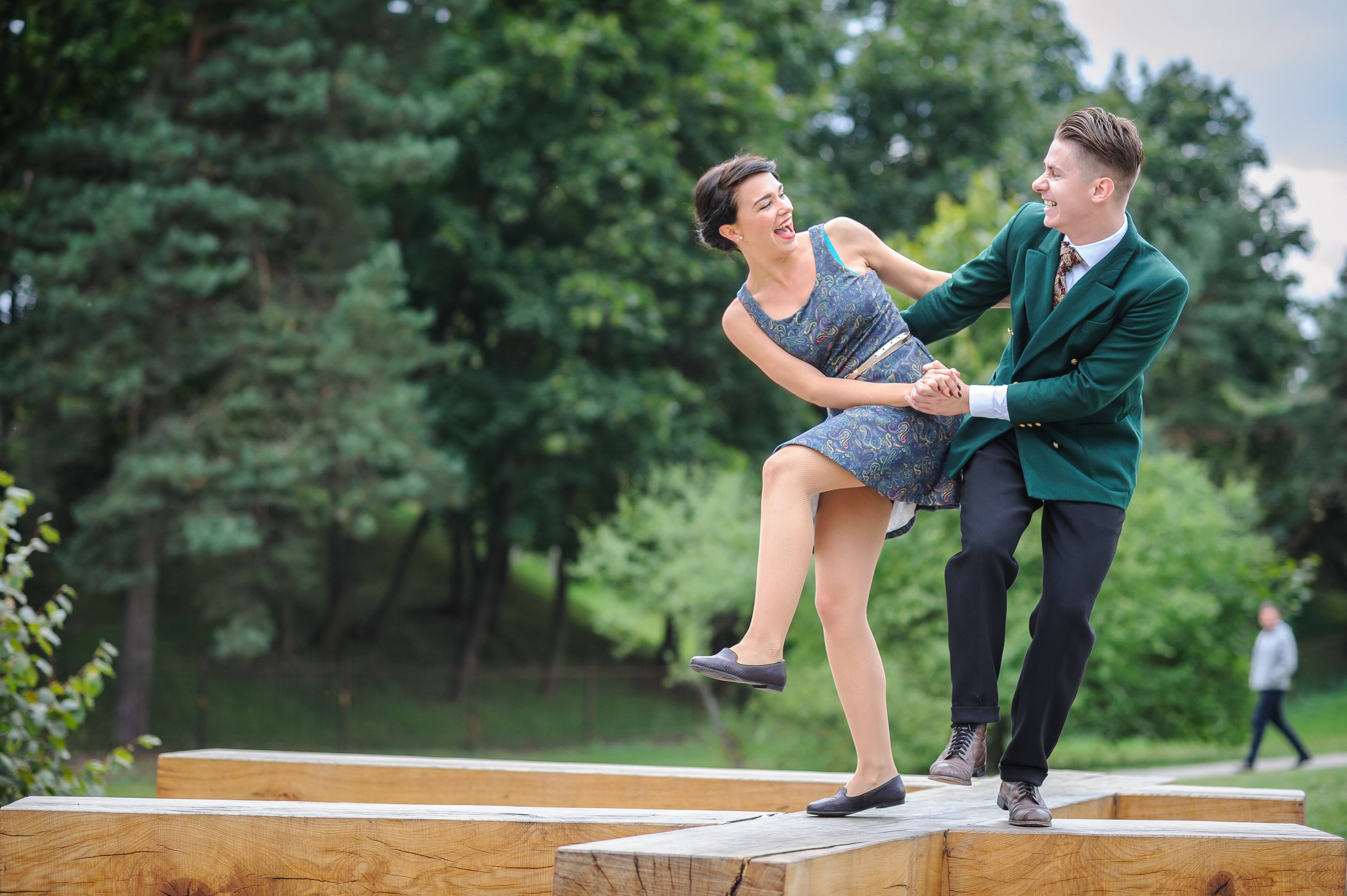 Coming straight from the heart of Lithuanian Swing Dance scene, partnered up from the very first dance Arnas & Eglė are dancing, performing, teaching and inspiring the community in Vilnius everyday.
Passion and joy for Lindy Hop & Collegiate Shag gained their name as international instructors in regular small workshops around Europe, specially in Poland, where along with SWINGOUT.PL community they inspired Collegiate Shag scene in Warsaw and all over the country.
Rich experience in teaching every day classes grants quality and fun with clear explanation of their material by expressing swing music and yourself in it.
Arnas & Eglė are the organisers of the one and only Balboa & Shag festival in Lithuania – Swing Paradise.