Come Around The Pott - Balboa Weekender 2024
April 12th-14th, 2024
Do you like Balboa as much as we do???? Then we would love you to join us at our first big international Balboa Weekender in the RuhrPott (Ruhr area, Dortmund, Germany)!
LindyPott (as the finest BalPott) will offer you a unique chance to make you want to be the eager beaver! Let's get geeky and learn and shuffle together!
Come Around The Pott includes:
*Balboa classes with these wonderful talents:
* Friday Noon Skywalk on Phoenix West (with magnificent views of the industrial history of Dortmund and an impressive view at a height of 26 meters)
* Friday Night Specials (incl. Teachers Track!) 2 hours of classes
* Weekend workshops with 4 levels/groups with 7,5 hours of classes
* Two crazy parties and a cozy farewell dance with all the swing cats from the Ruhr area
* Saturday Night with the awesome Swing Time Corporation (Leipzig, GER) live on stage at the oldest and biggest jazz club Dortmund's "domicil"
* Passionate DJ-team with Gašper Hrovat (SLO), Tante Polly (Münster, GER) and the LindyPott-Team
REGISTRATION opens November 1st, 2023 at 10am!

-> WORKSHOP PROGRAM & LEVEL DESCRIPTIONS
-> PARTIES & PARTYPASS

-> ABOUT THE TEACHERS
-> LOCATIONS

-> CONTACT US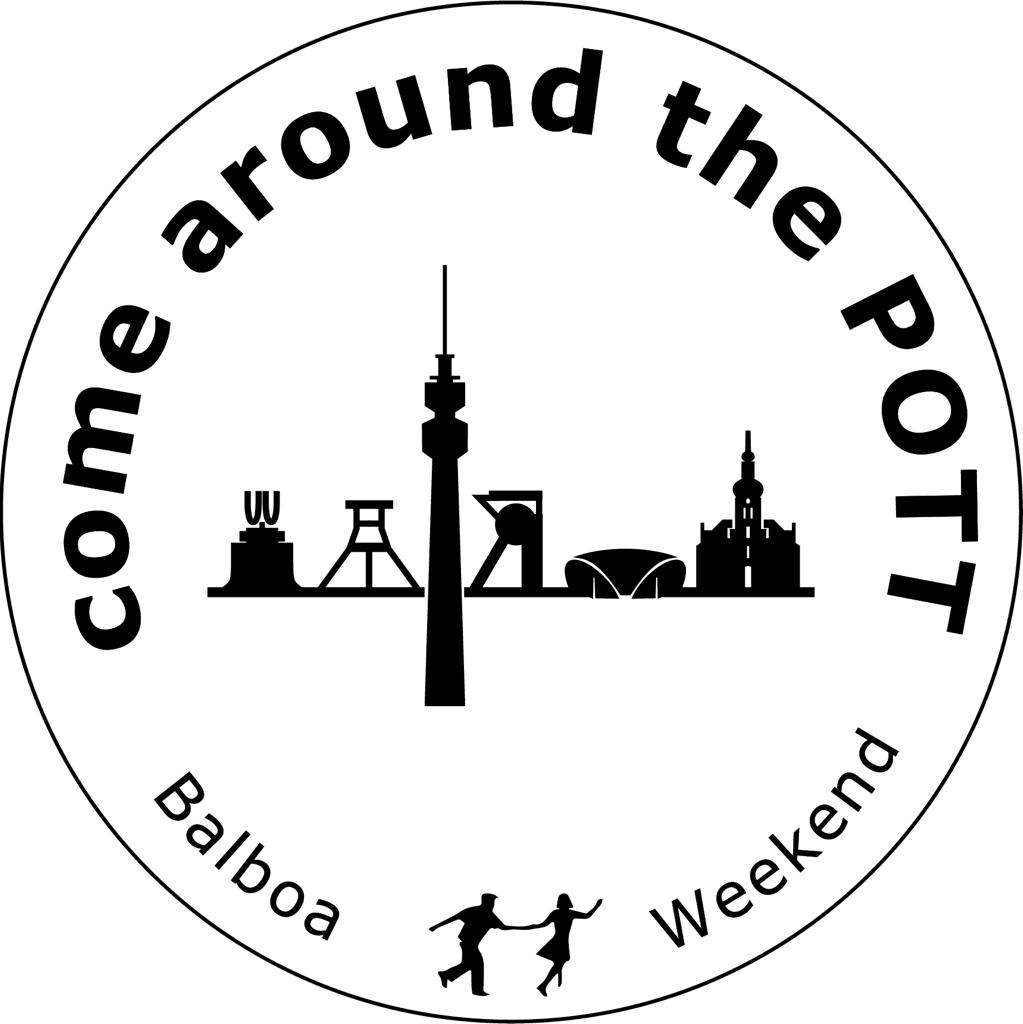 Last FREE spots
FRIDAY SPECIALS

Teachers Track
Single Leads: 3
Single Follows: 3
Couples: 3

CLOSED POSITION FLOW
Single Leads: Waiting list
Single Follows: Waiting list
Couples: Waiting list

HAL'S KICK VARIATIONS
Single Leads: 2
Single Follows: Waiting list
Couples: 5

Challenge Your BALance
Single Leads: 2
Single Follows: Waiting list
Couples: 6

Maxie Stop Variations
Single Leads: 2
Single Follows: Waiting list
Couples: 3
Last FREE spots
WEEKEND
KUMPEL - SOLD OUT
Single Leads: Waiting list
Single Follows: Waiting list
Couples: Waiting list

LORE - SOLD OUT
Single Leads: Waiting list
Single Follows: Waiting list
Couples: Waiting list

STEIGER - SOLD OUT
Single Leads: Waiting list
Single Follows: Waiting list
Couples: Waiting list